Ethical UK Pomsky Breeders
Finding Happy Homes For Happy Puppies
Fully Licenced UK Pomsky Breeder
We are a local authority licenced breeder, holding a 4 Star higher welfare standards rating.
   
Licence Number: 22/01476/DOGBRE
Developing the Pomsky Breed
We are Nashobastar Pomskies, a family-run Pomsky breeder based in Ryde on the Isle of Wight, UK. We are proud to be a part of the United Kingdom Pomsky Association (UKPA), working closely with other breeders to enable the development of this beautiful breed. Health Testing is a big part of who we are as we believe that only healthy dogs should be bred from.
Our Pups Come First
For us breeding Pomskies is a full time occupation, so our dogs and their welfare is of the utmost importance to us. We only breed from health tested dogs, and they must be a minimum of 18 months old. All health tests are available to prospective owners.
Healthy, Friendly Pups
We are dedicated to ensuring we bring up well rounded and socialised Pomskies, and we are here every step of the way. Our pups are vet checked, wormed, vaccinated and chipped at appropriate ages.

Finding Pups a Home
It's important we match the right puppy to the right home, so we will ask you questions about your home, family and lifestyle. We consider all pups and circumstances when we make our recommendations.
Peace of Mind
All of our pups leave with UKPA Registration, 4 weeks insurance and a substantial puppy pack.
Current & Upcoming Litters
If you are interested in buying a Pomsky, find out all about the puppies we have for sale and our upcoming litters here…
Buying Tips
Before buying a Pomsky it is important you check the following…
1. The breeder follows recommended Pomsky breeding guidelines.
2. Parent dogs have passed health testing.
3. You see puppies in their home environment with their mum.
4. The dogs look healthy and well cared for, in a clean environment.
5. The breeder can answer questions about the Pomsky breed.
6. Written information is supplied with the puppy.
7. You receive lifetime support from the breeder.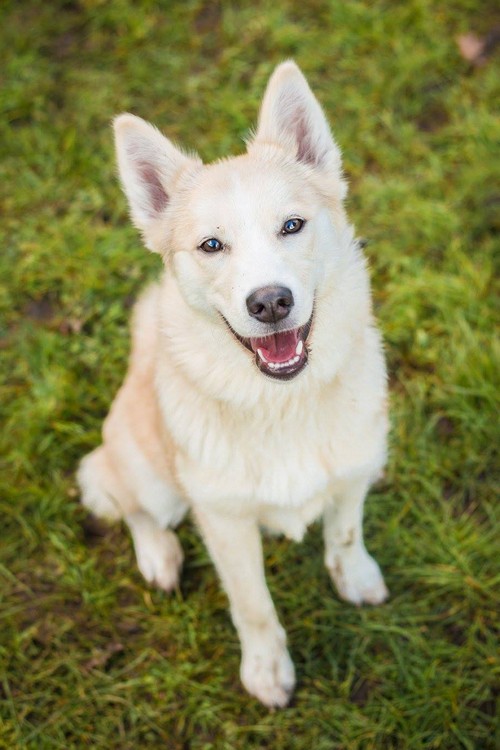 The Puppies Are Gorgeous
Amazing breeder that keeps you up to date with all the puppies development. The breeder is so responsive to any questions asked, and the puppies are gorgeous and so well cared for. Patricia Arthur
Puppy Purchase
Being first time dog owners the advice Clare has given us before and after getting our pup has been invaluable. Certainly recommend Clare for getting your puppy as you can be assured it has been well brought up and loved. Ben Brown
Nashobastar Pomskies 5*
The knowledge, professionalism and sheer care for finding the right pair for the pups and people is superb. Seeing these traits alone helped myself and partner choose Nashobastar. Nathan Rumble