About Us
Specialists in the Development of the Pomsky Breed
Nashobastar Pomskies is a family run Pomsky breeder in the beautiful seaside town of Ryde on the Isle of Wight. Our ethos is to breed for health and temperament first and foremost, followed by the highly desirable look of the husky. We work hard to ensure our breeding program is 1st class, so if you're looking for a perfect companion with a fantastic personality you've come to the right place. Our goal is to provide beautiful, healthy, well-balanced and friendly puppies with an excellent temperament.
Specialists in Pomskies and the development of the breed, we are proud to be a part of the United Kingdom Pomsky Association (UKPA), working with a team of other like-minded breeders to develop this amazing cross into an established breed. Being part of the association enables us to share information and lines so the breed can develop in the future.
Health Screening
We are one of the few breeders in the UK who are fully using the BVA health screening schemes on all of our dogs. Only when we have had eyes, hips and elbows tested will we contemplate allowing a dog to become one of our parents. We also use Embark genetic testing to screen for over 160 genetic diseases. Health test results are available to all prospective puppy owners. If our dogs fail health testing for any reason they will stay with us as our pets as they are very much a part of our family.
Preparing Pups for Home
We run our breeding program from our home, so all our puppies are brought up in a comfortable and relaxed home environment. They are socialised with adults and children of all ages, and we do our own training as it is important to us to send our puppies home well balanced and able to respond to basic commands. All of our puppies go home with KC activity registration, along with a piece of vet bed with mum's scent on it.
We feed our dogs a raw diet and wean our puppies onto raw too, but we are happy to switch them to Eden kibble for those who would prefer to feed a kibble diet (this is also something that can go home with them).
We crate train our puppies from five weeks of age so, even if you don't plan to use a crate for your puppy, if they ever need to be in one in the car or for a vet stay they are used to it. In fact, we find that a lot of pups actually enjoy sleeping in the crate, treating it as a den. We also begin toilet training giving them a good foundation for their new homes, and offer lifetime breeder support and advice to all of our owners.
Meet the Pack
We currently have five dogs in our pack – Topaz, Jaxson, Willow, Gisela & Alenka. All of our babies love a fuss, and because they have all been exposed to young children since they were puppies they are great with children…
Topaz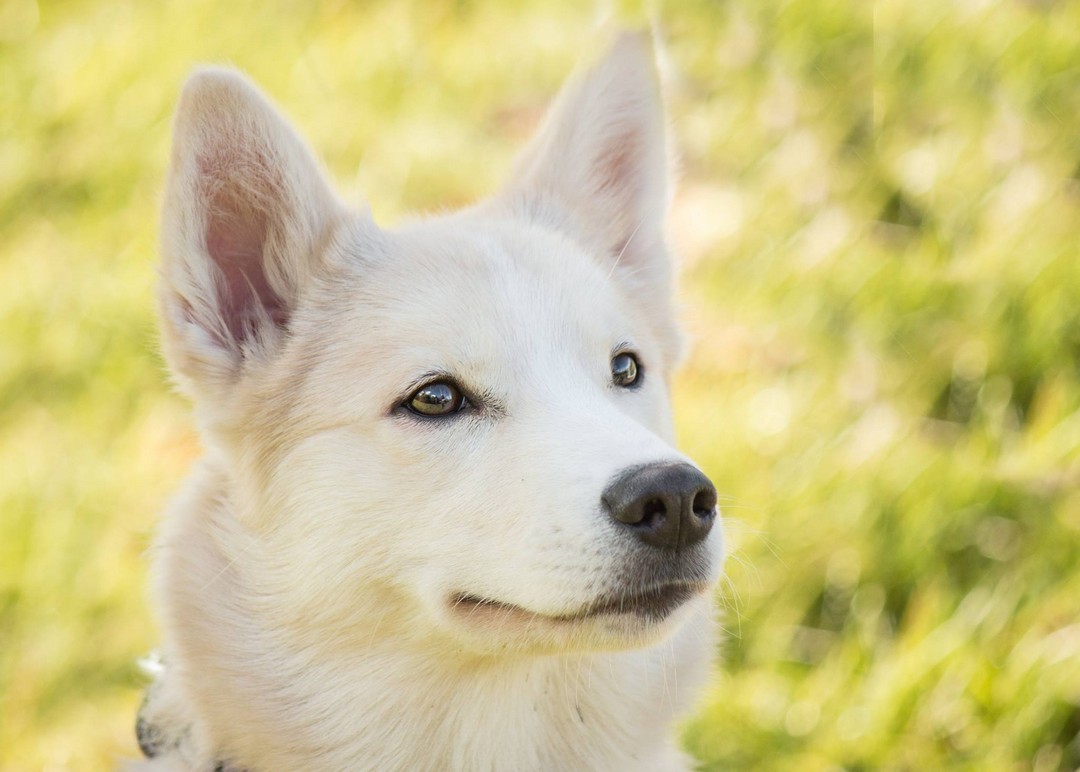 Topaz, our cream husky marked girl, is the eldest of the pack. She is six years old and has currently had four litters of puppies. She took to motherhood like a duck to water and is very attentive, ensuring her puppies are clean and well fed. She's an F2 Pomsky, 50% Husky, 25% Pomeranian and 25% German Spitz Klein. Topaz is now retired.
Topaz is an excitable and sociable girl who loves people and dogs alike. She loves to run on the beach with her ball when the tide is out and also loves woodland walks with the family.
Jaxson
Jaxson is our resident stud and to date has sired five beautiful litters. Jaxson is a real mummy's boy and doesn't care where he is as long as I am nearby. A black and white 75% husky, he still has 1st class recall making walks more enjoyable as he can have more freedom to explore. Jaxson is calm and very attentive, making training easier, and he also enjoys going for a run.
Willow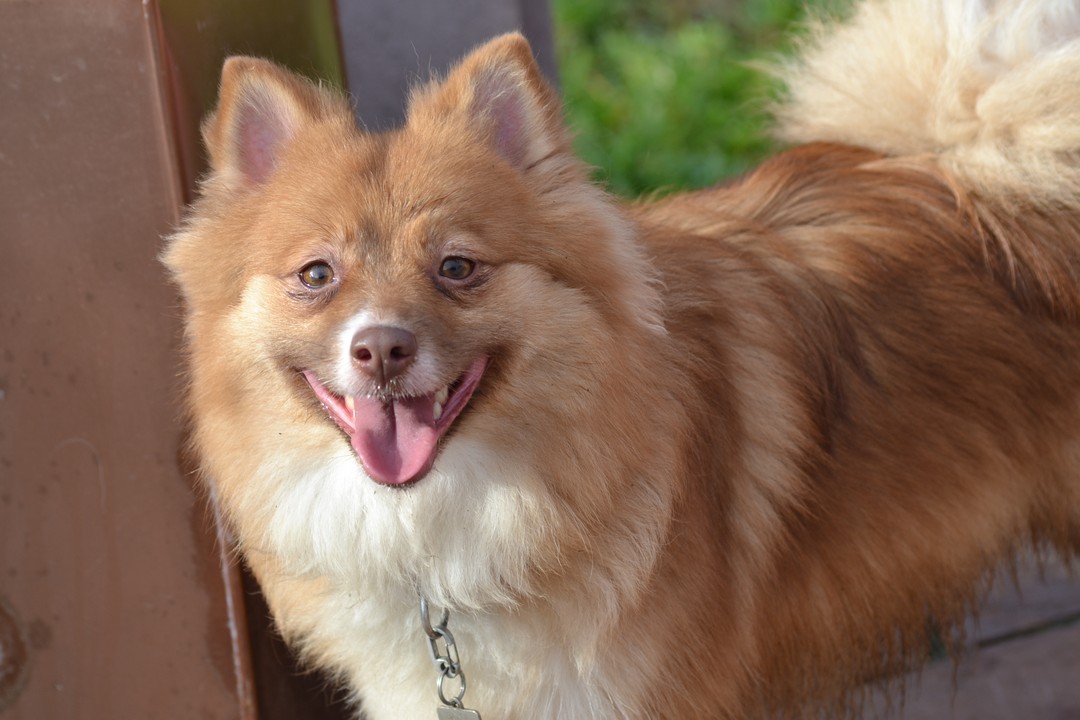 Willow is one of our chocolate girls, she is five and has had four litters, she is a great mum and very much enjoys looking after her babies. Willow is now retired.
An F1B 25% Husky 75% Pomeranian, Willow absolutely loves the water and is very food focused, which helps with training.
Gisela & Alenka
Gisela & Alenka have not been fully health tested yet as they are much younger. We will showcase them in due course.
Find out More
Follow this link to see our available puppies, and if you have any questions about Nashobastar Pomskies or any of our pups you can contact us using the form below.